I was up late along with much of Houston watching that World Series record five hour extra inning game that put my fave baseball team one win away from capturing our first World Series title,
And it wouldn't be true to the nature of a Houston sports team if it didn't come with a heaping helping of nerve wracking tension.
The Astros fell behind 4-0 in the first inning to the LA Dodgers and their ace Clayton Kershaw who shut them out for three innings until their bats woke up in the bottom of the fourth inning.
And then it got crazy. Yuli Gurriel smacked a three run homer that tied the game in the bottom of the fourth at 4-4, only to have the Dodgers go back in front in the top of the fifth after Bellinger hit a three run homer to put the Dodgers back up 7-4.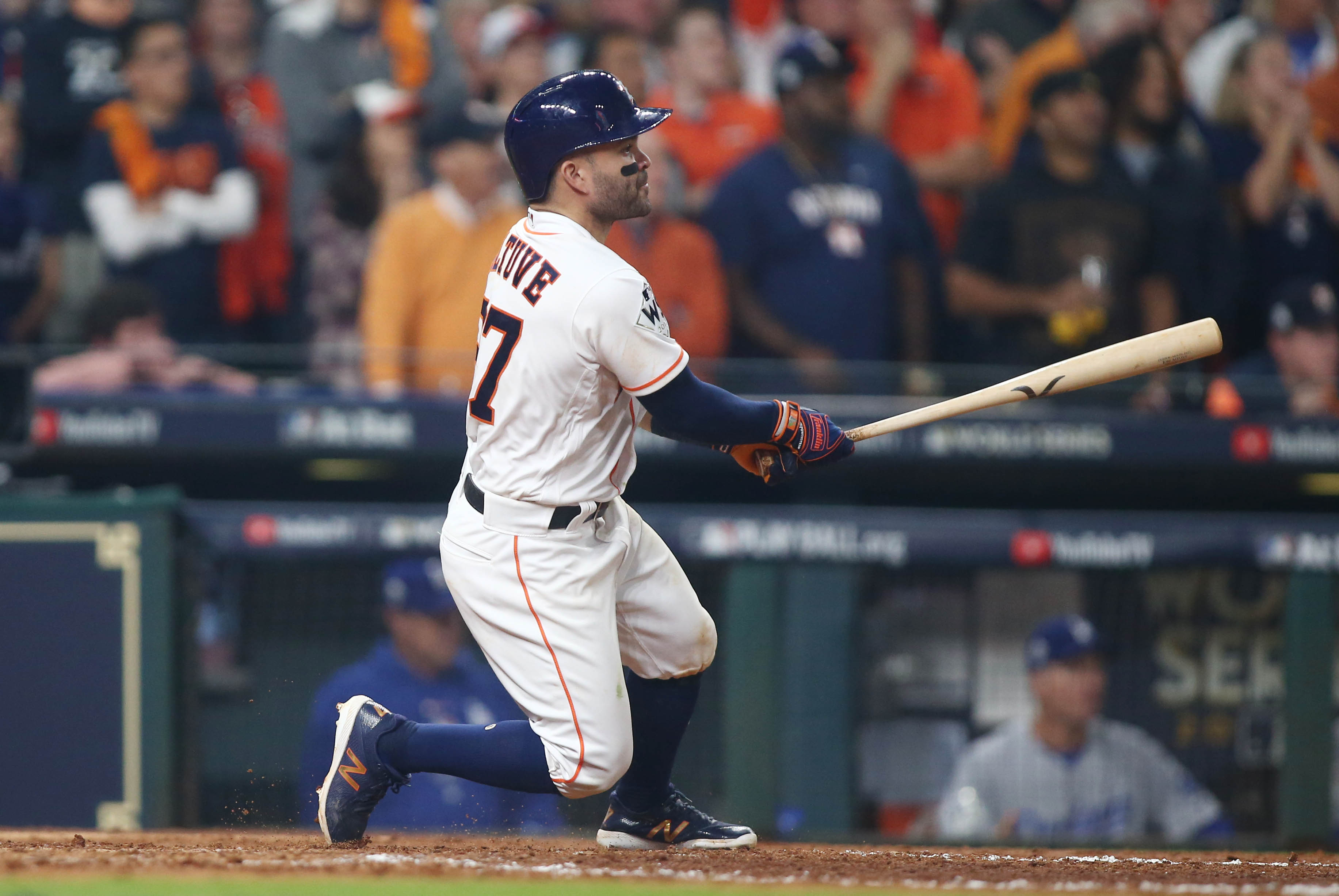 The Astros, as has been their pattern all season came back and tied it on he'd better be AL MVP Jose Altuve's three run shot in the boom of the fifth to knot the game at 7-7 and knock Kershaw out of the game.
The Dodger went back up 8-7 in the top of the seventh after George Springer's diving attempt at a sinking line drive by Bellinger got past him for a triple that scored Kiki Hernandez from first base.
Springer atoned for his fielding error by smashing a massive homer that tied the game at 8-8, which was followed up by a Bregman single, a double by Altuve that scored Bregman, and a two run homer from Carlos Correa to push the Astros to a 11-8 lead.
The craziest game in World Series history finally ended when Alex Bregman got the walk off hit that allowed pinch runner Derek Fisher to score from second base for the 13-12 Astros win that gave them a 3-2 series lead, closed out their home playoff run with a stellar 8-1 record and put them one win away from earning the franchise's first ever World Series title.
Can't wait to see if Game 6 in Los Angeles will be a trick or a treat Astros fans have been waiting for since 1962. I like our chances with Justin Verlander pitching for us and the best offense in baseball now awake at the right time.