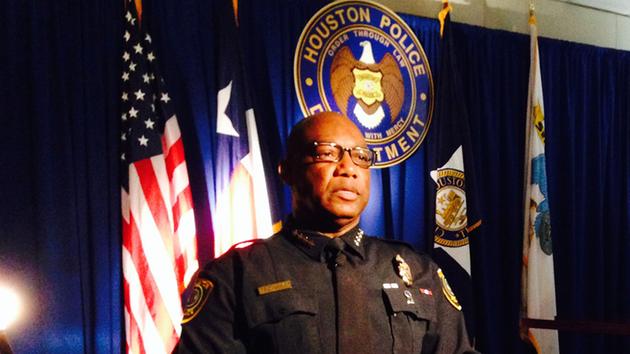 About the same time I was unleashing my post blasting Harris County Sheriff Ron Hickman (R) for his problematic comments in the wake of the Deputy Darren Goforth murder, HPD chief Charles McClelland was making some problematic comments of his own that Ashton Woods called him out about at his Strength In Numbers blog.
Here's a taste of what Ashton had to say in his open letter to Chief McClelland.
t is sad that many people who look like us share the same same
sentiments, until it happens to them. The reason why the phrase "all
lives matter" is such a triggering flash point is that it is born out of
racism. WE say BLACK LIVES MATTER because we live in a legal system
designed for, around and to benefit WHITE PEOPLE. The critical
infrastructure that supports all levels of government is inherently
RACIST. You, of all people should know this, but I cannot assume that
this is part of your thought process. We will say all lives matter when
the systems of institutional and systemic racism, classism, and economic
discrimination comes to a full and complete halt.
If you wish to read the full letter, click the link here.