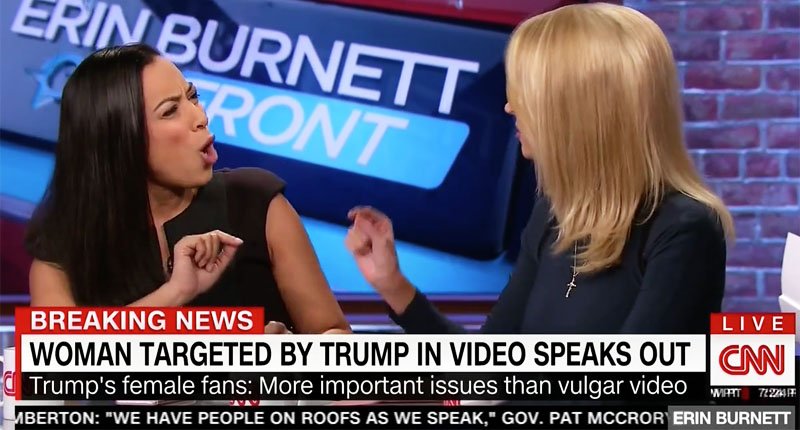 One of the people I love seeing when she does appear on TV to set people straight is Angela Rye.
You've got to check out this video of Angela calling out the ridiculousness of Kayleigh McEnany for the GOP wide talking point of trying to blame Hillary Clinton for her hubby's affairs.
I guess by that same standard, Melania Trump is to blame for he's husband's nekulturny behavior.
Check out Angela Rye snatching Kayleigh's wig on air.