While we're waiting for the first trans contestant to walk a Miss Universe stage, in the interim we pageant junkies do have several international trans pageants to watch and root for our sisters who are competing in them around the world.
We still have several national Miss Universe organizations (Mexico, Venezuela) that even though the parent Miss Universe organization's rules allows qualified trans women who are 18-27 to enter and compete, they transphobically refuse to allow trans entrants.
The longest running trans pageant open to international contestants with international recognition has been the Thailand based Miss International Queen one that I've covered on these TransGriot electronic pages. The Thais also have the Miss Tiffany pageant for Thai trans women only that happens in May.
In the pageant happy Philippines, there's not only the local and regional trans pageants that model and advocate Geena Rocero once competed in as a tennager, but the Amazing Philippine Beauties national one. There are also other national trans pageants that are popping up in various nations around the globe.
In the United States, we have the prestigious Miss Continental Pageant that has been around since it was founded by Jim Flint in 1980 and just concluded its annual Labor Day weekend competition to crown its new queen yesterday.
Miss International Queen one has been around since 2004 and currently has the most international acclaim and news coverage since that time. It has become a sought after title for trans women around the globe. But with increasing criticism of its all Thai judges panel that got louderafter a controversial 2011 end to it, exacerbated by the fact there has never been an African descended girl win Miss International Queen, much less a dark skinned beauty period, I'm not surprised that other international trans pageants are popping up in different parts of the world.
One of those new trans pageants is the now five year old Barcelona based Miss Trans Star International Pageant. It came up on my radar last year because my Brazilian homegirl Aleikasandria Barros was competing in it last year and finished as the first runner up.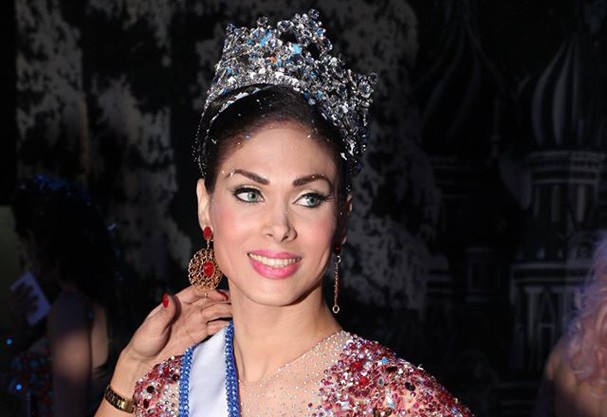 Aleika's disappointment at not walking away with that title didn't last long. In December she captured the Miss Trans Universe title that was held in Italy.
This fifth anniversary version of it will be taking place September 16-17, and one of the 28 women entered in the 2016 edition of this pageant is another one of my international trans homegirls in Miss SaHHara. She'll be representing her birth nation of Nigeria, and she was the runner up at Miss International Queen in 2011.
Well, you know I'll have my eye on this upcoming pageant. Best of luck to my sis Miss SaHHara and all the women competing in Barcelona for this title.