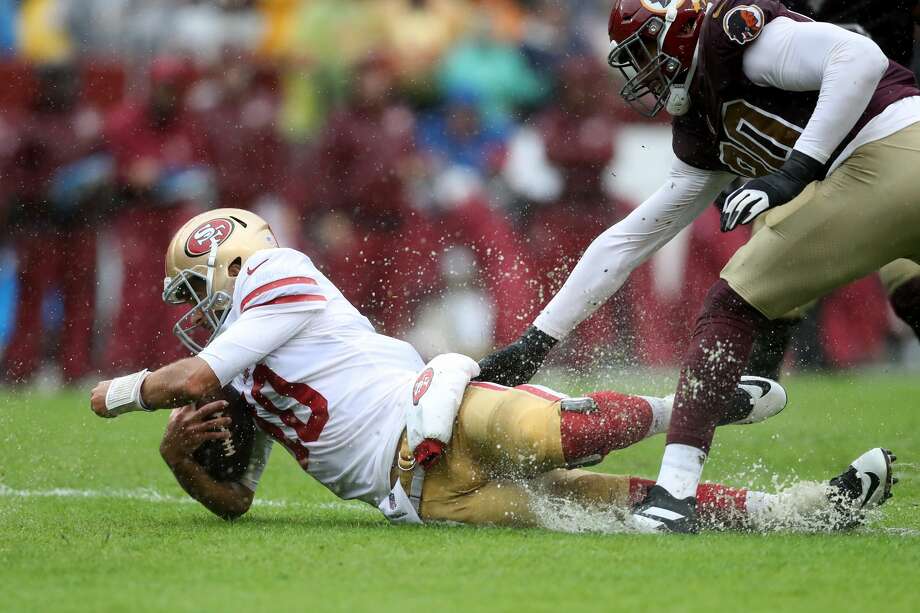 We are at the halfway point of the 2019 NFL season, and I had a great Week 7 to add to the lead I'm starting to build on defending champ Mr Watts.
The San Francisco 49ers had fun playing in the drenching rain falling in DC to beat Washington and stay unbeaten.
Boo hiss, so are the new England Cheatriots Patriots. And in another example of the NFL rich getting richer, they just acquired WR Mohammed Sanu from the Atlanta Falcons.
Well, let gets to the picks. Cowboys and Ravens are on their bye week, so only 15 games to pick this week. As usual, my picks will be in bold red printwith the home team in all CAPS.
Mike's Week 8 picks will be at this link.
Week 7 Results 2019 NFL Season Results
TransGriot 10-4 TransGriot 66-39-1
Mike 8-6 Mike 61-44-1
Thursday Night Game
VIKINGS over Washington
Sunday Early Games
Seahawks over FALCONS
COLTS over Broncos
TITANS over Buccaneers
SAINTS over Cardinals
RAMS over Bengals
BILLS over Eagles
BEARS over Chargers
LIONS over Giants
JAGUARS over Jets
Sunday Afternoon Games
TEXANS over Raiders
49ERS over Panthers
PATRIOTS over Browns
Sunday Night Game
Packers over CHIEFS
Monday Night Game
STEELERS over Dolphins