Week 5 was good for me since I once again won the week It was also a good one because the Texans won big against the Falcons and the Tennessee Traitors and Arlington Cowchips lost.
Naw peeps. never letting it go that the Traitors moved to Nashville.
The Texans rewarded my faith in them after their crappy outing last week by pimp slapping the Falcons 53-32 at NRG after Deshaun Watson threw for a career high 426 yards and five TD's, three of them going to Will Fuller who had a career day.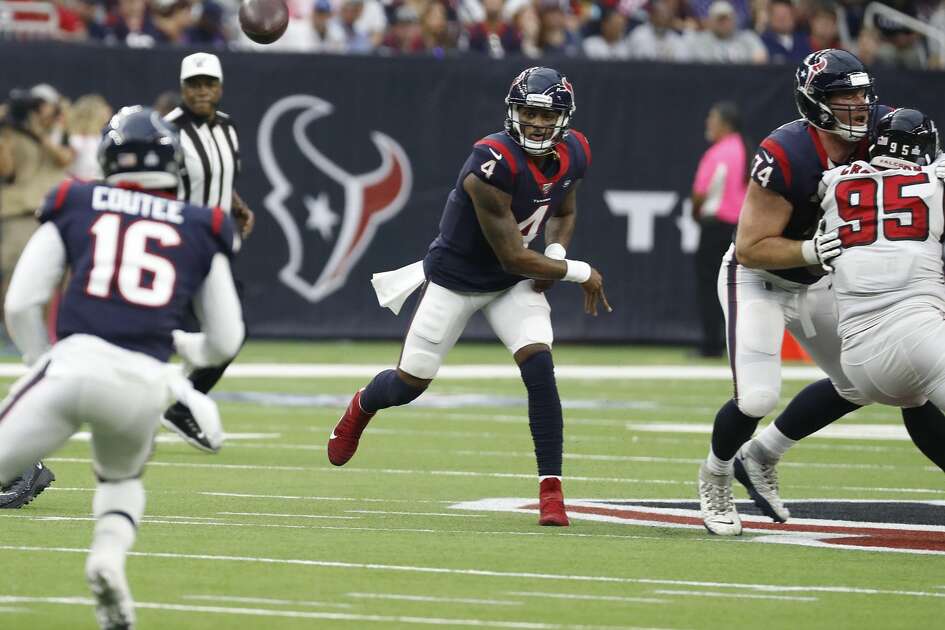 The Texans now have to travel to KC to play a Chiefs team that lost to the Colts 19-13 in large part because Indy made sure that Mahomes spent more time picking splinters out of his behind and nursing his injured ankle from the bench than piling up video game yardage totals on them by running the ball down their throat.
We're almost at the halfway point of this 100th NFL season, and it's becoming clearer which teams are Super Bowl contenders and which ones will be competing for the first pick in the 2020 NFL Draft.
We have another NFL game in London on the schedule and a pretty good one for you peeps across The Pond in the NFC South rematch between the Carolina Panthers and the Tampa Bay Buccaneers at Tottenham Hotspur Stadium.
The Bucs managed to shut down Christian McCaffrey and get away with a 20-14 win despite a wounded Cam Newton throwing for 333 yards in that game.
New quarterback for the Panthers now in UH Cougar Kyle Allen in addition to McCaffrey playing at an MVP level for the moment. Can the Bucs do it again? We'll see.
The Bills, Bears, Colts and Packets are on their bye week, and get to watch everyone else play. Only 14 games to pick, so let's get to it.
My picks in bold red printwith the home team in CAPS. Mike's picks can be viewed at this link
Week 5 Results NFL Season Results
TransGriot 9-6 TransGriot 48-29-1
Mike 8-7 Mike 46-31-1
Thursday Night Game
PATRIOTS over Giants
London Game
Panthers over BUCCANEERS
Sunday Early Games
CHIEFS over Texans
Seahawks over BROWNS
Washington over DOLPHINS
Eagles over VIKINGS
Saints over JAGUARS
RAVENS over Bengals
Sunday Afternoon Games
49ers over RAMS
Falcons over CARDINALS
Cowboys over JETS
Titans over BRONCOS

Sunday Night Game
CHARGERS over Steelers
Monday Night Game
PACKERS over Lions