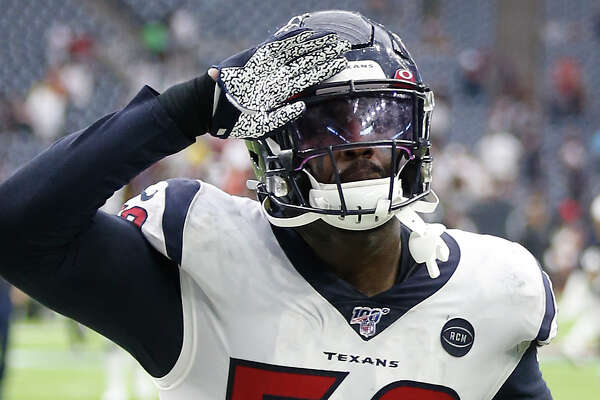 We're in the third week of this young NFL season, and veteran quarterbacks are dropping due to injuries. Still too early to tell which teams appear to be Super Bowl contenders, but it's becoming apparent that the Miami Dolphins after being outscored 102-10 in their first two games may be on their way to the number one pick in the 2020 NFL Draft.
After the Texans lost a game at the buzzer in NOLA last week, they somewhat redeemed themselves by stopping a late Jaguars two point conversion attempt at the goal line to preserve a 13-12 nail biter.
I was above .500 last week, but now trailing by a game in the prognostication contest no thanks to the Bengals loss to the 49ers.
See y'all in London, Jags. Question is will Jalen Ramsey be making that trip across The Pond with them?
Let's get to this week's picks. Another 16 games to get through since nobody has a bye week yet
My picks will be in bold red print with HOME team in CAPS. Mike's picks will be at this link.
Week 2 Results 2019 Season Record
TransGriot 9-7 TransGriot 19-12-1
Mike 10-6 Mike 20-11-1
Thursday Night Game
Titans over JAGUARS
Sunday Early Games
BILLS over Bengals
EAGLES over Lions
PATRIOTS over Jets
VIKINGS over Raiders
CHIEFS over Ravens
Falcons over COLTS
PACKERSover Broncos
COWBOYS over Broncos
Sunday Afternoon Games
BUCCANEERS over Giants
CARDINALS over Panthers
49ERSover Steelers
SEAHAWKS over Saints
Texans over CHARGERS
Sunday Night Game
Rams over BROWNS
Monday Night Game
Bears over WASHINGTON