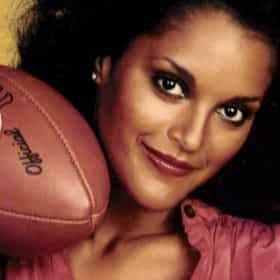 This it it. The last week of the regular NFL season. Playoff seedings and the NFC East and West division titles are on the line. For many of the teams that qualified and either locked in their byes into the Divisional round or are headed to Wild Card Weekend, it's deciding whether they want to rest starters or play them.
Then there's the other side of this last week of the NFL season for the teams that didn't qualify for the playoffs. It's assessing what went wrong with this 2019 season, making corrections, and gearing up for the 2020 NFL Draft in a few months.
And tomorrow, a few NFL coaches who have been on the hot seat for months will be getting fired. Over/under on that is FIVE coaches get the pink slips on Monday and TWO GM's .
Ron Rivera has already been fired by the Carolina Panthers, and Jacksonville Jaguars GM Tom Coughlin has already been given the boot
The first pick for the draft has been locked up by the Cincinnati Bengals, we'll see how the rest of the picks all after today's games are played
.
This is the last week of the regular season and after 16 weeks of prognostication, we are tied going into the last 16 games of the regular season. Who will take the title this year?: We're about to find out.
My picks inbold red print. Mike Week 17 picks are here.
Week 16 Results 2019 NFL Season Record
TransGriot 10-6 TransGriot 148-91-1
Mike 10-6 Mike 148-91-1
Sunday Early Games
Browns over BENGALS
PATRIOTS over Dolphins
VIKINGS over Bears
CHIEFS over Chargers
BILLS over Jets
Packers over LIONS
Saints over PANTHERS
Falcons over BUCCANEERS
Sunday Afternoon Games
TEXANS over Titans
Eagles over GIANTS
COWBOYS over Washington
RAVENS over Steelers
Colts over JAGUARS
BRONCOS over Raiders
RAMS over Cardinals
Sunday Night Game
SEAHAWKS over 49ers