Serena Williams so far is having a wonderful business trip to London. Because of a jacked up WTA rule, she lost her world number one ranking while she was on maternity leave and started ranked 453 in the world.
After the French Open, whose organizers declined to exercise their prerogative to assign her a seed, she stormed her way to the fourth round at Roland Garros before she had to withdraw because of a muscle injury in her serving arm. .
Williams was given a number 25 seed by Wimbledon tournament organizers that appears to be at this point way too low. They forgot that the All England Club since 2000 has been hers and Venus' personal tennis playground, and she's proven it so far. that she's probably back at her Serena level A+ game.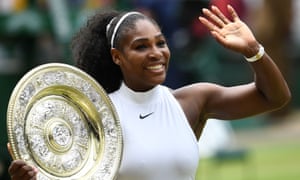 Considering the way she's playing at the moment, she might be back as the world's number one ranked player by the time the US Open happens, and hopefully after Saturday, in possession of another Venus (Williams) Rosewater Dish.
She's won her 20th consecutive match at Wimbledon and is in her 10th Wimbledon ladies final after beating Camila Giorgi of Italy in three sets on Monday and Julia Goerges of Germany.
Serena in that match dropped the first set in that quarterfinal match to Giorgi,,but came storming back to post a 3-6, 6-3,6-4 win to punch her ticket to the semifinals to face the 13th seeded Goerges.
Goerges looked like at the start that she was going to hang with Little Sis, but with the first set tied at 2-2, Serena won the next four games to close out the first set.
The second set had the same pattern. Goerges was tied at 2-2, then stepped it up to Serena A+ level to take a 5-3 lead and have the opportunity to close it out on her serve.
The best match closer in the tennis business failed to do that. Williams went down in this game 0-40, got it back to 30-40 before a wicked Goerges crosscourt forehand handcuffed her for the service break that Goerges needed to get back to 4-5 with a chance to tie the set.
Goerges promptly handed that service break back to Serena, going down 0-40 and setting Little Sis up with three match points. This time The Closer handled her business and finished off this game and the match in 1 hour and 30 minutes, 6-2, 6-4.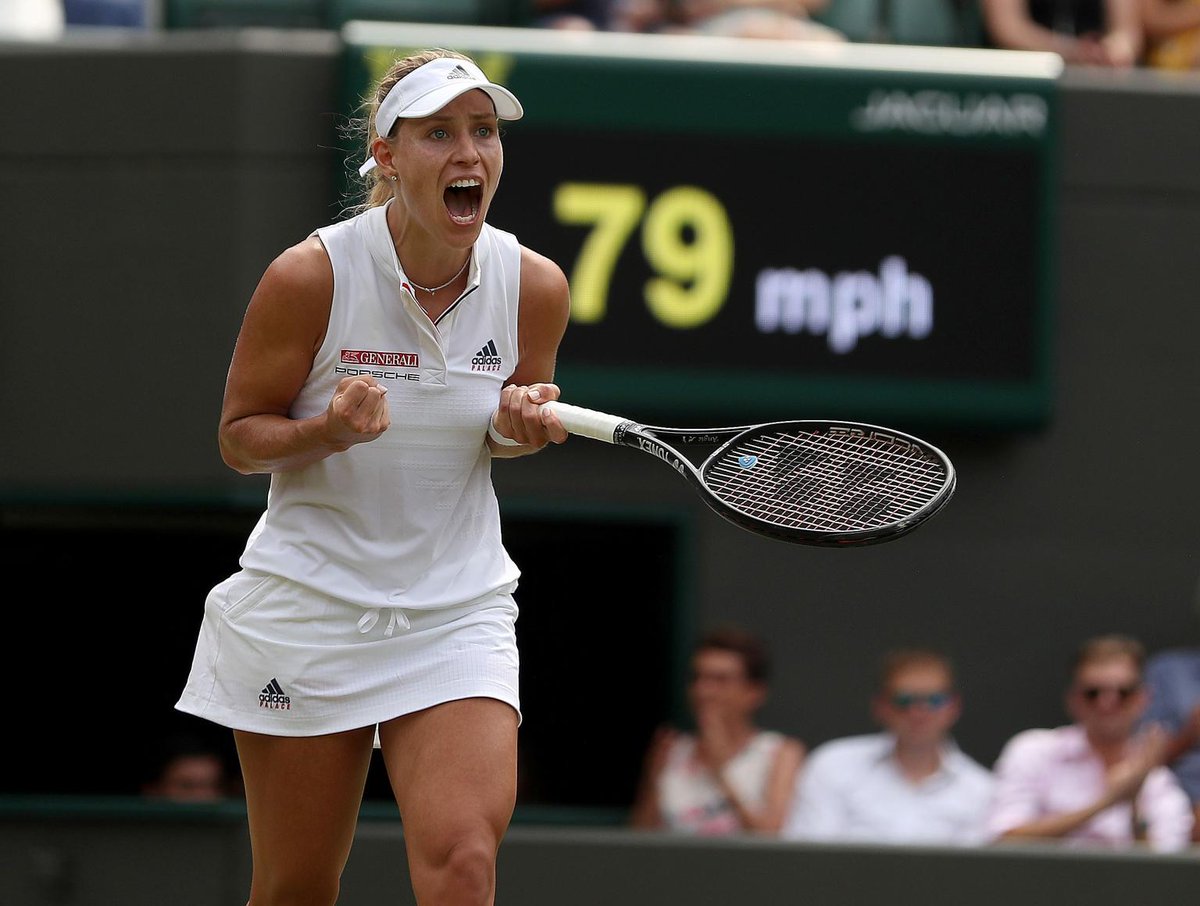 Serena faces Angelique Kerber in the Saturday ladies singles final, who she has a 6-2 record against.
Williams is not only attempting to capture her eight Wimbledon title, she's also trying to become only the fourth mom to win a Grand Slam tournament.
And yeah, should she handle her business against Kerber, it would be Williams' 24th career Grand Slam title, which would tie her Margaret Court's homophobic behind.