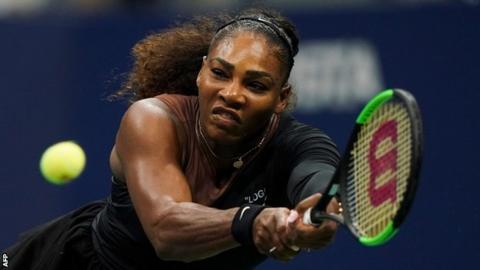 17th seeded (what a travesty) Serena Williams is still on track in her quest to win her record seventh US Open singles title and her 24th career Grand Slam.
When I last checked in on my fave tennis playing siblings latest trip to the Billie Jean King National Tennis Center, they were about to play each other for the 30th time in the US Open third round.
It was not a great day for Venus at Ashe Stadium as Serena was at A++ level tennis that entire match. She cruised to a 6-1, 6-2 straight set victory over her older sister to punch her ticket to a fourth round matchup with Estonia's Kaia Kanepi.
Kanepi had taken out world number one (for now) and tournament number one seed Simona Halep and up until this point was having a wonderful tournament. However, Kanepi had not only never beaten Serena, she'd never won a set against her.
Early in that fourth round match it looked like it was going to play out the same way as Serena was continuing her A++ level of play from her demolition of Big Sis and won the first set in a lightning quick 18 minutes.
But after dropping a second set service game, Serena came off that A++ tennis game and Kanepi raised her level of play to take the second set and surprisingly even the match to the chagrin of Serena fans in Arthur Ashe Stadium, me and everywhere else on the planet
Serena cranked it up to A+ level in the third set and sent Kanepi packing after a three set 6-0, 4-6, 6-3 win to move on to a quarterfinal matchup with the eighth seeded Karolina Pliskova of the Czech Republic.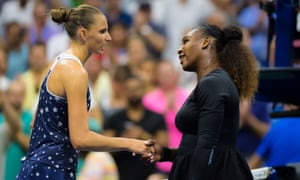 Pliskova was having a nice tournament run herself, and had Serena down 4-2 in the first set. But Little Sis dug deep, raised that level of play and came back to win that first set and eventually the match in straight sets 6-4, 6-3 to make it to herr ninth consecutive US Open semifinal.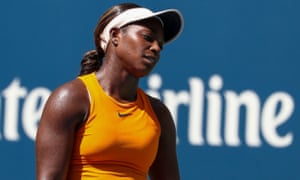 She will face in that semifinal nineteenth seeded Latvia's Anastasija Sevastova. She took down seventh seeded Elina Svitolina in three sets 6-3, 1-6, 6-0 and third seeded defending champ Sloane Stephens in straight sets 6-2, 6-3 to make it to the semis and face Williams, who is the lone remaining Grand Slam champion in this 2018 women's US Open field.
A Grand Slam champion that wants to add another US Open title to her list and win her first Slam since giving birth to her daughter Olympia a year ago.
Heaven help you if Serena starts playing that A++ level we saw against Venus and the first set of the Kanepi match.