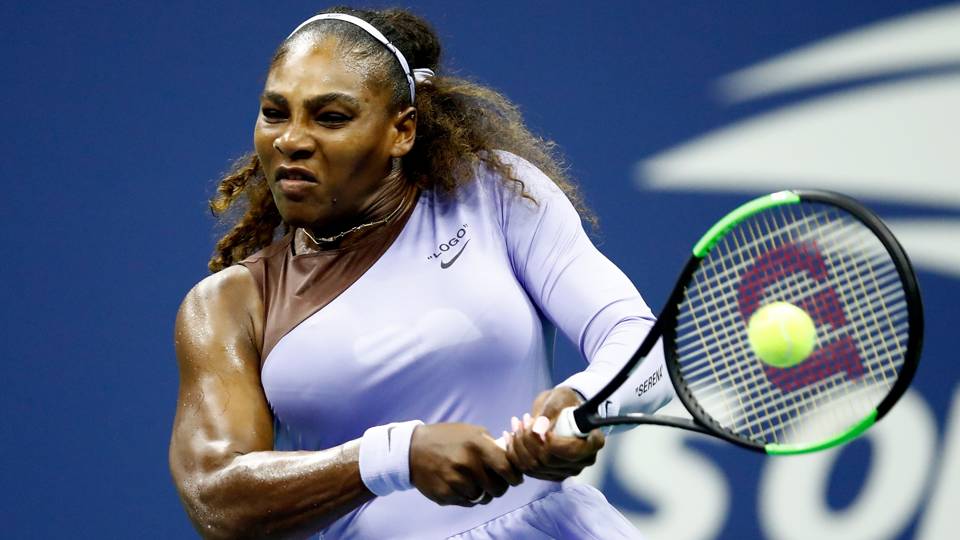 The 2018 US Open second round played out as expected with Serena and Venus both cruising to a third round showdown after vanquishing their second round opponents
And I repeat, US Open, why didn't y'all put them on separate sides of the draw so that we could have seen this clash in the quarters, semis or even the US Open final?
Serena took a little over an hour in a primetime match at Arthur Ashe Stadium to beat Germany's Carina Witthoeft 6-2, 6-2 and punch her ticked the third round for the 18th time.
Meanwhile earlier in the day, Venus knocked off Italy's Camila Giorgi in straight sets to set up their 30th time playing each other, 16th in a Grand Slam, and their first in a Grans Slam tournament since the 2017 Australian Open final.
Venus joked that the last time they played it was unfair because she was playing 'two against one', referring to Serena being 24 weeks pregnant with Aunt Venus' niece Olympia at the time and still capturing the 2017 Aussie Open title.
The latest Williams Sister match up will be on Friday for a spot in the fourth round versus the winner of the Kaia Kanepi – Rebecca Peterson match.
FYI, Serena leads the all time series 17-12, and in Grand Slam tournaments 9-6.