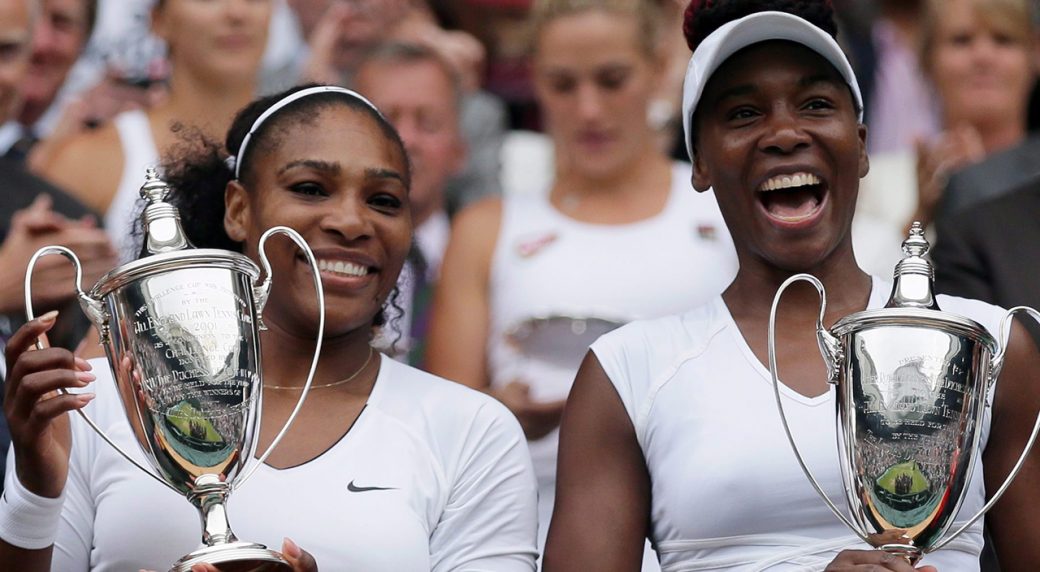 My fave tennis playing siblings are just one match away from meeting each other in the Australian Open Finals for the first time since 2003. They are also the only seeded players left standing in the women's singles bracket as we reach the Australian Open women's Final Four.
The other thing we can pop our collars about as American tennis fans is that we are guaranteed of at least having one American woman in the final, since three of the four player remaining are Americans.
Two of the three Americans left are the Williams Sisters who for once are on opposite sides of the bracket.
13th seeded Venus has rolled through her side of the bracket without dropping a set, and it didn't hurt that some major seeds that were in that half of the bracket fell, including tournament number one seed and world number one (temporarily) Angelique Kerber.
Big Sis in her quarterfinal match beat Russia's Anastasia Pavlyuchenkova in straight sets 6-4 7-6 (7-3) to punch her ticket to the semifinals against fellow American Coco Vandeweghe, who took out another seeded player by beating 7th seeded Garbine Muguruza of Spain in straight sets 6-4, 6-0.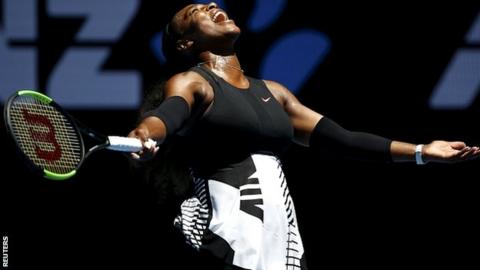 Meanwhile on the other side of the bracket number 2 seeded Serena handled her tennis business against number 9 seed Johanna Konta of Great Britain, who until she faced Little Sis was on an impressive Australian Open run of her own.
Konta not only hadn't dropped a set enroute to this clash with Serena, but had sent to the Aussie Open sidelines number 17 seed Caroline Wozniacki and 30th seeded Ekaterina Makarova to get to face Serena for the first time ever.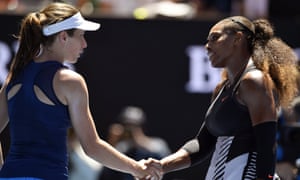 Serena dispatched her in straight sets 6-2, 6-3 despite having a subpar for her service game while breaking Konta four times at critical points in the match.
And who will Serena play next? It will be Croatia's Mirjana Lucic-Baroni, who upset 5th seeded Karolina Pliskova of the Czech Republic 6-4, 3-6, 6-4 to make her first Grand Slam semifinal since Wimbledon 1998.
Serena is playing not only to win her 23rd Grand Slam title and her seventh Australian Open, but with a win in this tournament, she would regain the world number one ranking. Venus would be should she knock off Vandeweghe, playing for her first Australian Open title.
Well, y'all know who I want to win on Thursday. Let's hope we get to see it happen and we get treated to another Williams Sisters Grand Slam final.