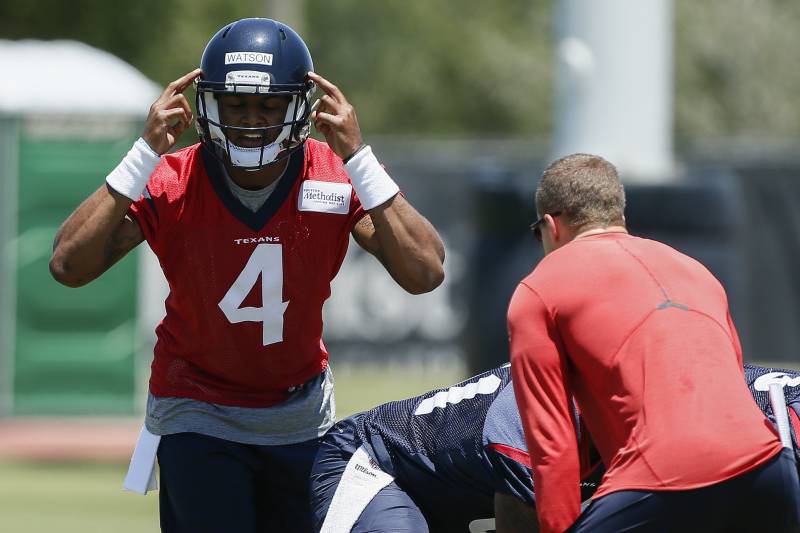 They start the 2017 season at NRG Stadium with a AFC South Division game with the Jacksonville Jaguars on September 10.
But before they get to that first regular season game, they leave their comfy West Virginia training camp digs to head to Charlotte to play their first 2017 preseason game against the Carolina Panthers.
And yes, TransGriot readers, once again I'll be doing my NFL season prognostication when the 2017 season kicks off.
Speaking of kickoffs, Texans fans are watching the quarterback battle between Tom Savage and our first round draft choice in rookie Deshaun Watson. We're also eagerly anticipating the return of JJ Watt to the Texans stellar defense, and in the wake of NT Vince Woolfork's retirement, all eyes will be on DJ Reader so see if he can replace him.
We'll see what happens in this first preseason game that kicks off at 6:30 CDT.