For the first time in 50 years, the Texas Democratic Party is holding their state convention in San Antonio from June 16-18 at the Alamodome.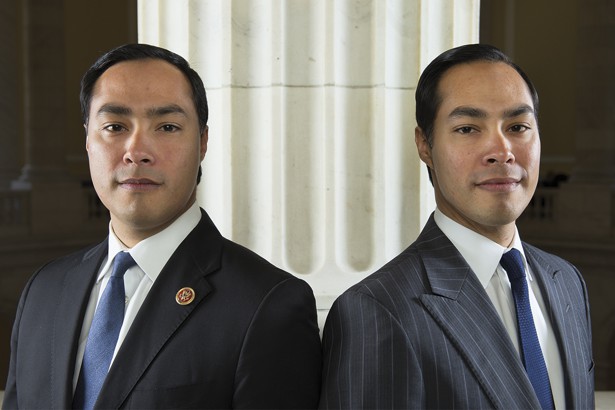 The Castro brothers probably had a lot to do with why it's being hosted in the Alamo City, and fittingly, US Rep. Joaquin Castro and HUD Secretary and his twin brother, former San Antonio mayor Julian Castro are the featured speakers.
It's also fun to note that Sec. Castro is returning to San Antonio as rumors continue to fly that he is being vetted as a possible vice presidential pick for presumptive Democratic presidential nominee Hillary Clinton.
I have more than a few friends in the Houston activist community who are in San Antonio as I compose this for the event. Some of them are trying to make the jump to being elected as the delegates to the national Democratic convention in Philadelphia and I wish them the best of luck in doing so. One of the things that is also happening for them is that they are repping H-town while connecting with Texas Democrats from across the state.
It's probably a safe bet to state that the Texas Democratic Party convention will reflect the diversity of the state of Texas, unlike the recently held GOP one in Dallas.
One thing I can also say with confidence is that unlike the GOP event in Dallas, the Democratic party platform once it is compiled and released won't be a monument to anti-trans and anti-gay hate, and we won't be hearing Democratic Party officials spouting anti-trans and anti-gay rhetoric during their speeches while they are there..
Y'all handle your business and have fun in San Antonio.