After celebrating my TransGriot NFL Prognostication repeat title, now it's time to keep those championship prognostication muscles exercised and giving something else to write about besides Orange Julius by focusing on the NFL Playoffs and finding out who will be playing at NRG Stadium on February 5 in Super Bowl LI.
It's Wildcard Weekend! Let the games begin.
Saturday Games
AFC Wildcard Game
#5 Oakland Raiders (12-4) vs. #4 Houston Texans (9-7). on ABC/ESPN
The Saturday early game features my hometown NFL ballers and back to back AFC South champs playing in a rematch at NRG Stadium of their controversial Week 11 game against the Raiders in Mexico City.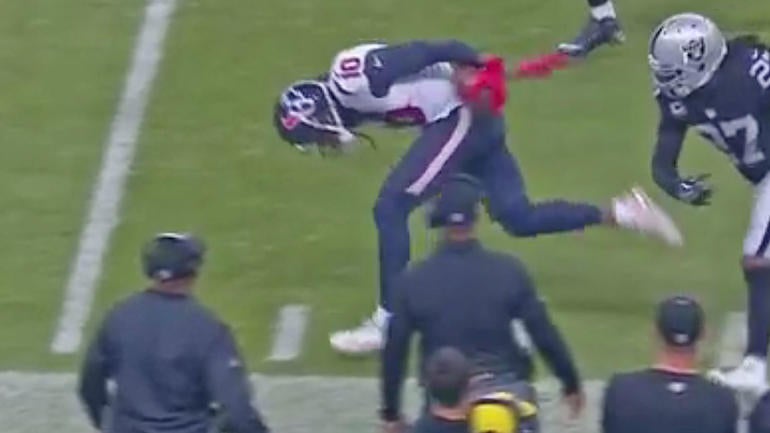 The game at Estadio Azteca was dominated by the Texans and their defense for most of the night but it was Derek Carr and the Raiders who pulled out the 27-20 win in the fourth quarter with the help of two momentum changing bad calls that erased a Deandre Hopkins 60 yard TD catch and a first down by Akeem hunt on a potential go ahead scoring drive.
The Raiders ar in the NFL playoffs after a 13 year absence, and were cruising to a potential number one seed in the AFC playoffs until Derek Carr suffered a season ending leg injury against the Colts and losing to the Broncos dropped them to the 5th seed.
So Carr after a MVP type season won't be here and Tony Corrente (thank God) won't be the ref.
Brock Osweiler, after being benched in Week 16 favor of Tom Savage, gets the start after Savage suffered a concussion in the season ending 24-17 loss to the Tennessee Traitors. He knows if he doesn't get it done, he'll be warming the bench in 2017.
Note to Brock. No turnovers, and throw the damned ball to Deandre Hopkins early and often. Throw it to number 10 and you help the Texans win.
This will come down to the defenses for both squads, The Texans D finished the season ranked number one in the league without JJ Watt in the lineup because number one pick Jadeveon Clowney had a Pro Bowl season and stayed healthy. Lamar Miller will also be back after sitting out the last two weeks of the season, and if Osweiler doesn't turn the ball over, that may be enough for the Texans to get past the Raiders in this wild card game.
And yeah, the Texans are determined to not stink up NRG Stadium like they did in last year's NFL Wildcard round. Texans to win a close game.
NFC Wildcard Game
#3 Seattle Seahawks (10-5-1) vs #6 Detroit Lions (9-7) on NBC
This is another one of those Saturday games that could go either way and features quarterbacks Russell Wilson and Matthew Stafford This also the only NFL Wildcard Weekend playoff matchup that isn't a rematch of a regular season game
This one is basically going to come down to location, location, location and they are playing this one outdoors in Seattle. The NFC West champs also have the better defense. The Lions were only 4-3 down the stretch, but those three losses were to NFC playoff teams Dallas, New York and Green Bay.
But you can't discount Stafford and his ability to engineer late game comebacks. The Lions however haven't won a playoff game since 1963, haven't won an outdoor game all year and the Seahawks are trying to make it to the Super Bowl for the third time in four seasons.
Don't think the Lions will win today either at CenturyLink Field. Seahawks for the win.
Sunday Games
AFC Wildcard Game
#3 Pittsburgh Steelers (11-5) vs #6 Miami Dolphins (10-6) on CBS
This is an intriguing matchup at Heinz Field between the red hot AFC North champion Steelers and the Dolphins. The Steelers have won seven straight games to close out the season and went 7-2 after their bye week.
The Dolphins have also been on a 7-2 tear since their bye week, and are in the playoffs for the first time in eight years. They also beat the Steelers 30-15 during their Week 6 clash at Hard Rock Stadium in Miami, so that may give them a little confidence going into this game..
But this is a different Steelers team, and it's playoff time. This game looks like on paper it could be a tight one, but when in doubt, go with the hot team I'm picking the Steelers.
NFC Wildcard Game
#4 Green Bay Packers (10-6 ) vs #5 New York Giants (11-5) on FOX
The Sunday night late game features another regular season rematch. The NFC North champion Packers had to run the table after a 4-6 start just to make it to the playoffs, and that's exactly what they did.
But the New York Giants have a habit of walking into Lambeau Field and ruining Packer playoff dreams The Giants also beat the Packets 23-16 during a Week 5 clash at Lambeau Field.
But it's January, and the Packers are not even close to being that 4-6 team the Giants beat back in October. Will the Giants ruin Green Bay's playoff dreams this year?
We'll see, but going with the Packers to win this game .